Interaction Bot
Interaction Bot is a growth translator Discord bot on discord with many functions like translation and much more.
InteractionBot
InteractionBot allows you to break language barriers with features such as translation, language detection, and more!
You can take advantage of the new discord options to translate any text, all with slash commands!
InteractionBot has some very useful functions for your server, here is some of them:
Auto translation
Detect language
Weebhooks
Custom config for member, guild or channel
Ban user for translation
Feature
Translation with discord interaction update and such more!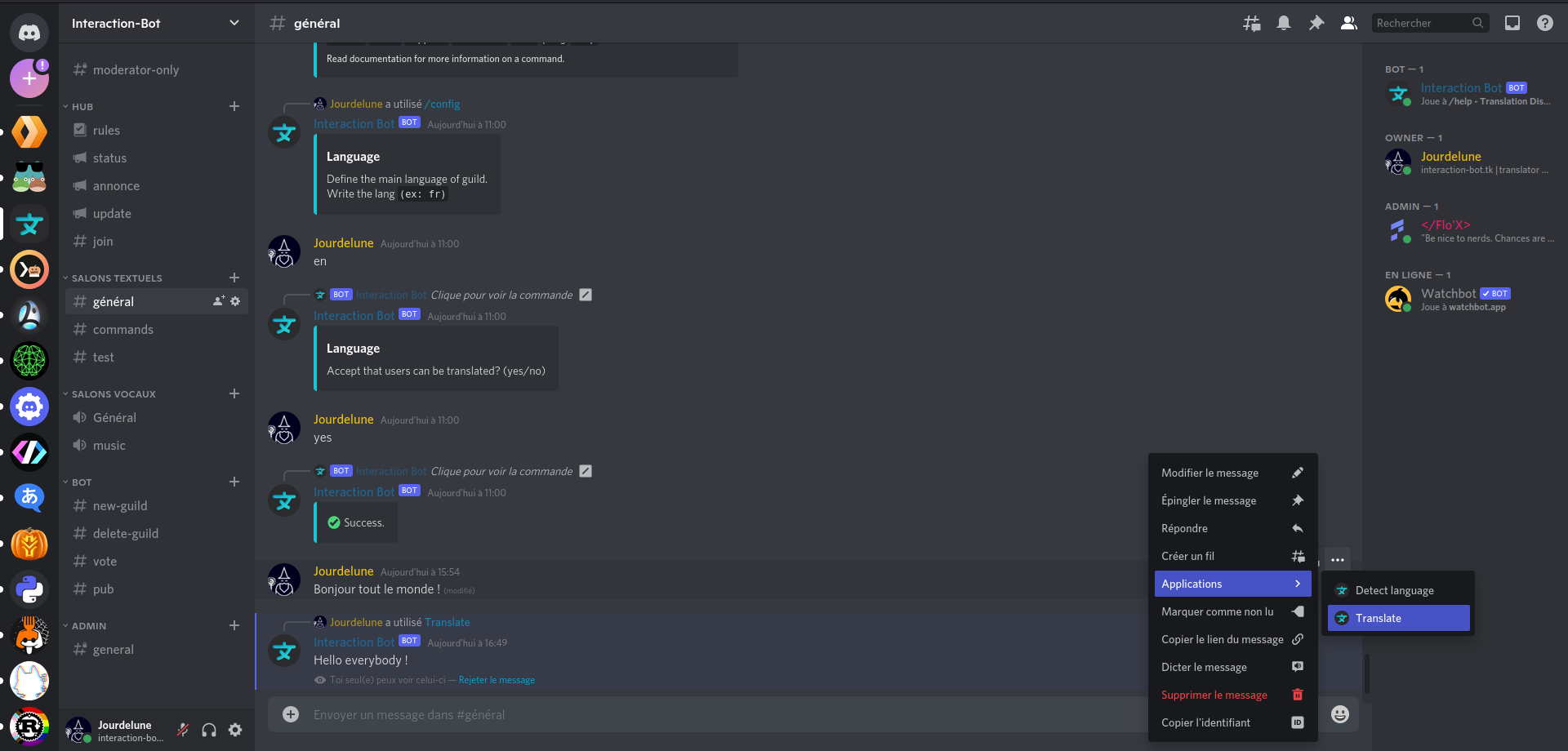 Links
Thanks you for watching!